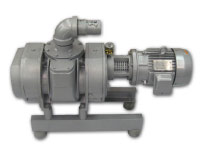 The technicians at TMS offer complete blower and booster service and repair for all the leading brands including but not limited to:
Hoffman
Lamson
Spencer
Roots
Sutorbilt
MD Pneumatic
Gardner Denver
Duroflow
Busch Panda
TMS SB Series Booster
The standard repair includes all bearings all bearings, seals, sleaves, gaskets, and o'rings. Impeller balancing, shaft repairs or fabrication may be needed at an additional cost to bring your blower or booster back to manufacturer specifications.
Give us a call today, our dedicated staff looks forward to providing you the best service in the industry.